Redditch Town Centre
Client: NWedr
---
Partners: Steer, PRD, Waterman
---
Status: Completed 2021
---
A masterplan and capacity study for several sites within a town centre suffering from poor activation and connectivity. We built on an existing vision, set by a town board partnership, translating objectives into new spatial requirements.
Our approach to the physical regeneration of the area focused on a series of placemaking principles, aimed at re-establishing pedestrian permeability, maximising the sustainability potential of the new developments, densifying the town centre, and providing a robust civic infrastructure.
Bromsgrove Town Centre

Client: NWedr

---
Partners: Steer, PRD

---
Status: Completed 2020

---

Innovative thinking for two key sites in Bromsgrove town centre. We developed regeneration proposals to secure social and economic resilience in the context of the covid-19 pandemic. We proposed a range of uses to encourage new businesses and increase dwell time, through public realm enhancements and meanwhile uses. Our proposals combined commercially viable options while fulfilling a place-making ambition for a sustainable, vibrant and viable town centre.
PE21 Masterplan, Boston, Lincolnshire
Client: Boston Borough Council
---
Partners: Steer, PRD
---
Status: Completed 2019
---
An integrated masterplan for a 4-hectare area consisting of several under-utilised sites within Boston town centre. Boston is a heritage port within Lincolnshire with a renowned historic centre and marketplace. The masterplan seeks to rebuild the urban grain of the historic setting, through mixed-use development around a new linear park, with health and wellbeing uses, improving pedestrian routes between the train station and the town centre.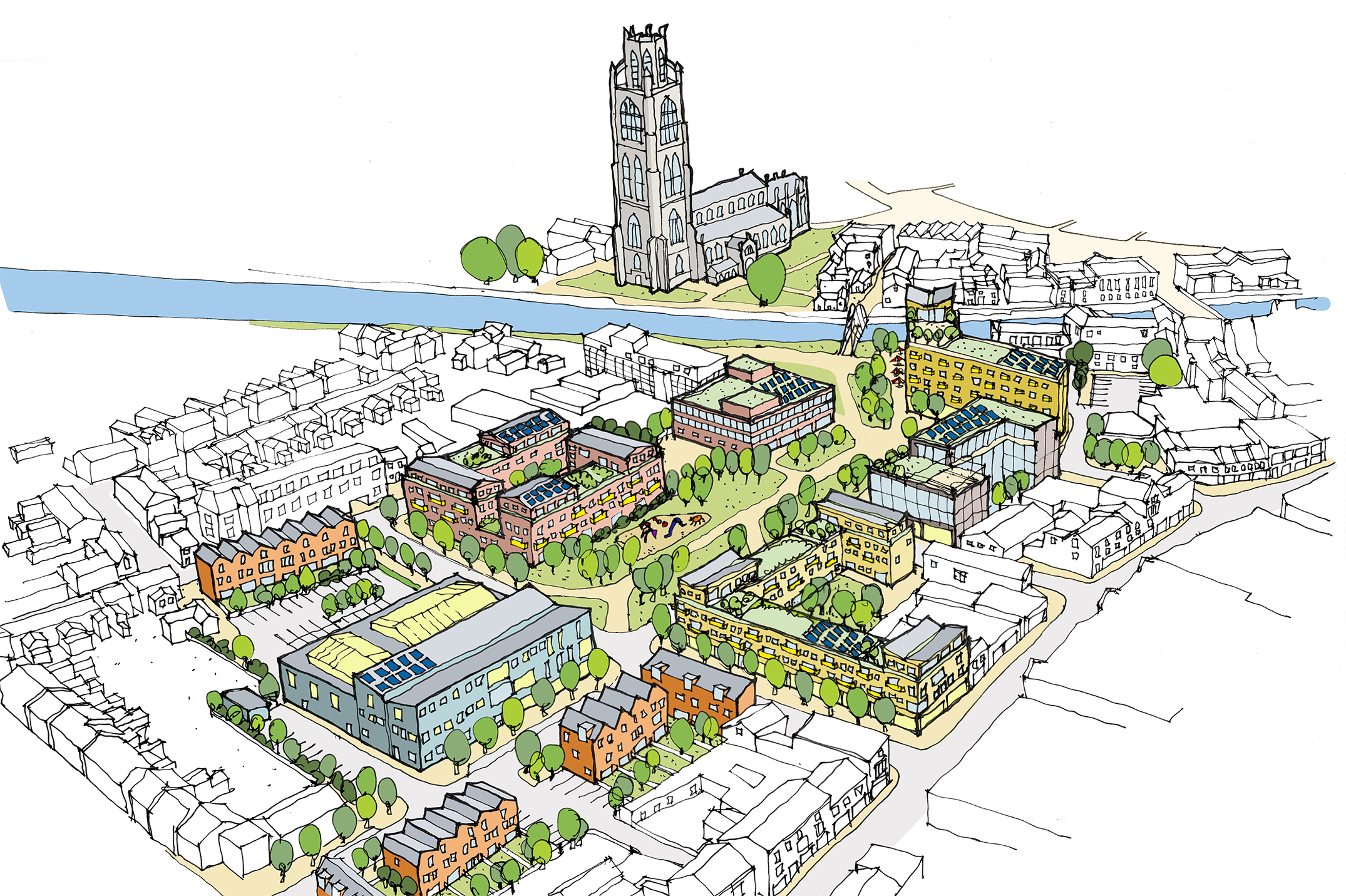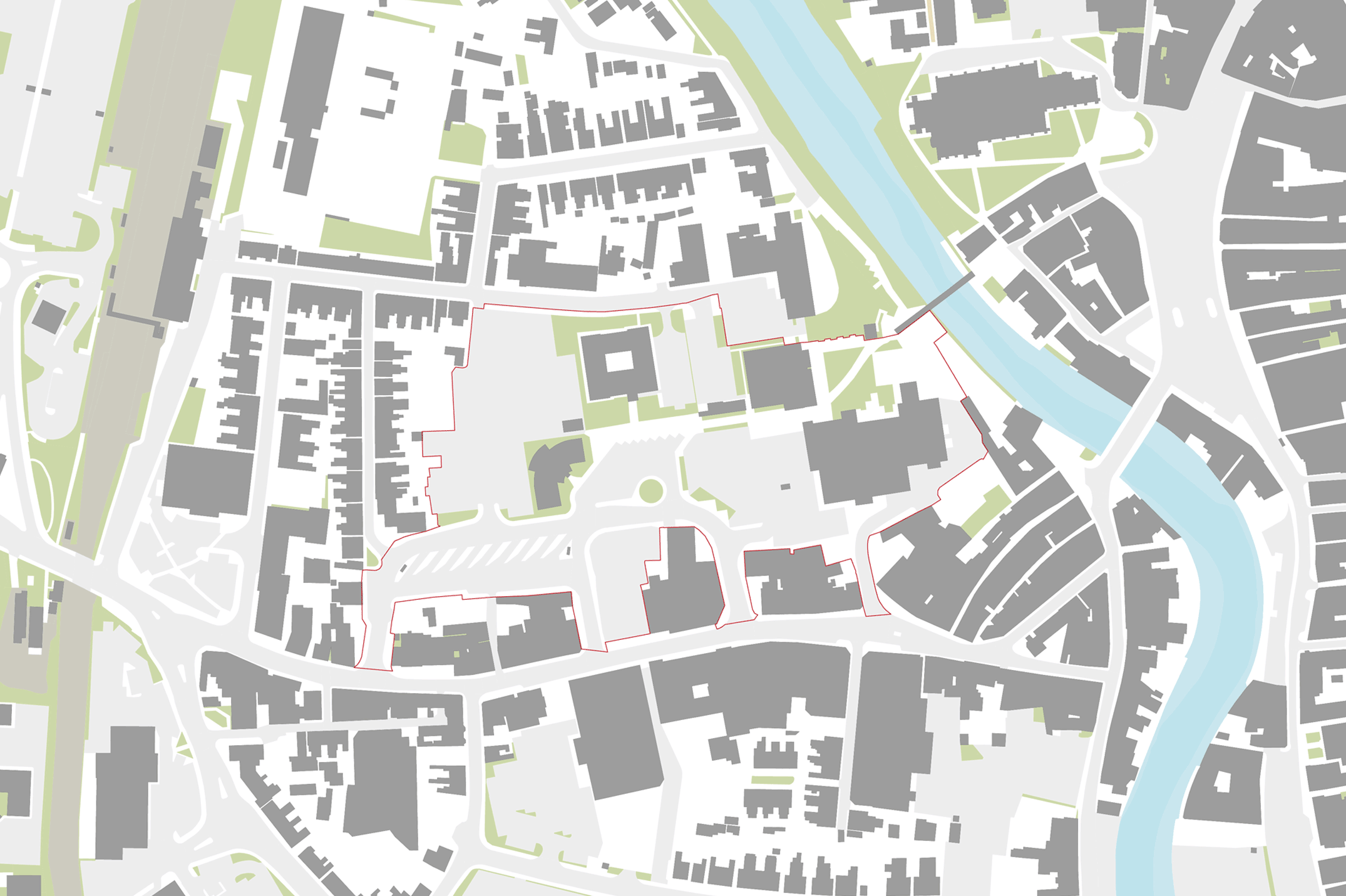 King's Lynn - Heritage Action Zone

Client: BCKLWN, Historic England

---
Partners: Steer, Edge, Beacon, Waterman

---
Status: Completed 2019

---

A series of masterplans, as part of Historic England's Heritage Action Zone (HAZ) programme, for seven key sites within an important historic town centre. The project considers options for re-providing extensive surface parking using more sympathetic methods. The design options seek to support the town's economic performance with sympathetic new town centre housing and improved cultural and public realm offer.

Grays Town Centre

Client: Thurrock Council

---
Partners: Steer, Landolt + Brown

---
Status: Ongoing

---

We prepared an urban design strategy for the entire town centre including design guidance, incorporating development principles for key sites, public realm, and an enhanced movement and transport network. The work aims at creating a high-quality arrival point and establishing the measures needed to place a proposed pedestrian underpass at the heart of a new integrated transport hub for bus, rail, taxis, pedestrians and cyclists. The plan aims at reintegrating the town centre with the surrounding residential neighbourhoods and the riverfront, and supporting a more balanced mix of land uses, including re-tooling the town centre as an appropriate place for a new residential population.